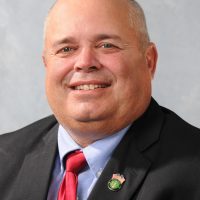 Illinois has a budget but school districts aren't breathing easy yet.
The budget that was based has an increase in funding for K-12 schools but the mechanism for which that money is distributed in the budget is an "Evidence Based Model".
The problem is that Gov. Bruce Rauner has vowed to veto the bill because it contains what he calls a "bailout" for Chicago Public Schools.
The Senate has withheld sending the bill to the Governor's desk.
Rep. Dan Swanson voted no on the original bill saying it "does nothing to help our schools."
After that vote in May Swanson said he was provided numbers that saw CPS would get an average of $1,300 per pupil while the 19 districts in Swanson's district would get an average of $99 per student.
"Very disappointed to see that we don't benefit at all and we continue to spend good money after money sending it all Chicago and not sending our downstate schools," Swanson says.
Swanson does think that the General Assembly needs to take "aggressive action" on SB1 if the Governor does veto.
It's not totally clear whether Swanson has had a change of heart on SB1 or if he might support a Evidence Based Funding bill currently in the Senate which puts in place the model without pension relief and formula exemptions for CPS.