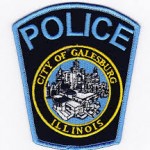 A Galesburg resident faces Class-X felony charges after a seven-week-old baby was found to be severely injured.
Knox County Circuit Court records indicate 19-year-old Austin Mitchener is charged with Aggravated Battery to a child.
Not much has been released about the case, but court documents indicate Mitchener allegedly bounced the child on his lap without supporting the infant's neck, which has since caused brain swelling and seizures, and likely shaken baby syndrome.
Mitchener is being held in the Knox County Jail on $500,000 bond, and is scheduled to be back in court Thursday, where he will be represented by local attorney Jeremy Karlin.