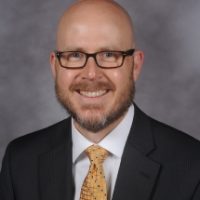 Tonight is the first meeting for recently hired superintendent Dr. John Asplund with the District 205 School Board.
Asplund, who replaces Ralph Grimm, had been the head administrator at Farmington District 265. 
The board will discuss the bright futures program, elementary P-E, as well as the video taping or streaming of board meetings.
Streaming the board meetings had previously been brought up by board member Vicki Banks, who made a case for it during the consolidated elections in April and at last month's board meeting.
Also on the agenda is the personnel report which includes the appointment of several football assistant coach positions for the high school and Lombard-Churchill. 
In addition the board could hire Dan Powell as Assistant Principal at Galesburg High School.