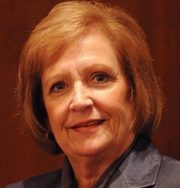 Even as the state continues working on the state budget impasse, other work is getting done in Springfield.
One bill that was almost unanimously passed in the house this week would add cell phone companies to the list of entities that are required to provide location information for non-custodial parents, or putative fathers for the purpose of establishing a child's paternity or establishing, enforcing, or modifying a child support obligation.
Republican State Representative Norine Hammond of Macomb sponsored the bill and says that the information provided would include home telephone number and address, cell phone number and email address. It would not provide real-time GPS location.
In the past companies have requested the Department of Children and Family Services provide subpoenas before they'd disclose location information.
The bill passed the senate last month with near unanimous approval and now moves to the Governor's desk.
The bill is HB2812.