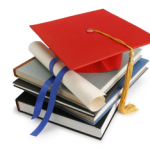 The wheels are coming up on Knox-Warren Special Education Co-op as its own independent entity.
Galesburg elected to withdraw from the other six schools and Director Kim Deschamps say the process has been fairly long and complicated.
A disbandment of this kind is one that none of the member district superintendents are familiar with.
Deschamps says Knox Warren will continue to hire and administer special education staff at member schools, like they have historically.
She tells WGIL the main difference is Galesburg's departure, being that they've been the chief fiscal and administrative agent.
"The reason we have to do all this change is because previously and historically District 205 has also functioned as the administrative for Knox-Warren Special Ed," Deschamps says. "Because they're leaving Knox-Warren has been going through this whole process this past year in becoming our own legal and fiscal entity, our own District #801."
Galesburg won't be totally unaffiliated with Knox-Warren though.
They will still contract for occupational and physical therapists with the co-op since the same number are needed in Galesburg as in the other districts, pending 205 board approval tonight.
But also if there's a low incidence program in Galesburg that co-op students need to be in, Knox-Warren can pay the tuition to send them to Galesburg or vice versa.