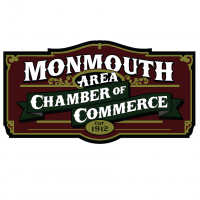 In it's 12th year, Monmouth's Public Square will host Pottery on the Square, a pottery and stoneware swap meet and appraisal clinic on Saturday.
The event which is expected to bring in plenty of pottery enthusiasts from neighboring states of Iowa, Missouri, and Wisconsin will start at 8 am and runs until noon.
The pottery appraisal clinic will begin at 8:30 and will run similarly to TV's Antique Road Show, where knowledgeable Illinois pottery collectors will be on hand to examine pieces brought by the public.
The event celebrates Monmouth's historic tradition of creating quality stoneware and also provides a learning opportunity for the aspiring collector.
Anyone looking to sell pieces, collectors will be on hand looking for unique pieces.
Swap meet and appraisal clinic participants are not limited to Illinois pottery though, but the items must be vintage.
In conjunction with the event, the Monmouth Area Chamber of Commerce is offering to the public an opportunity to purchase a limited-edition handcrafted butter dish and lid with the Monmouth Pottery Company logo.
You can place your order now for the dishes that will be available the day of the event. They are priced at $35 and shipping charges will vary based on quantity ordered. Order forms are found on the chamber's website here.
For more information on the event contact the Monmouth Area Chamber of Commerce at 309-734-3181 or email at info@monmouthilchamber.com