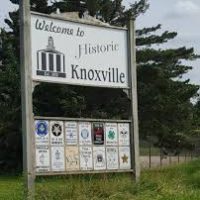 The Knoxville Community Fund, which is held by the Galesburg Community Foundation, is opening its grant cycle beginning Saturday July 1st.
A mandatory informational meeting will be held next Tuesday, June 27th at 4:30 pm at the Knoxville Courthouse for nonprofit organizations planning to apply. Organizations who do not attend this meeting will not be eligible to apply for this year's grant.
$3,000 in grants will be awarded to not for profit organizations and charities, which include churches, schools, and government agencies, that contribute to the Knoxville community.
Grant applications must be submitted by Tuesday August 15th deadline, with applications available at www.ahealthycommunity.org – the Galesburg Community Foundation website.