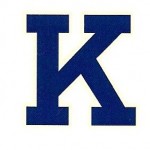 It was a busy night for the Knoxville District 202 School Board.
First they held a public town hall meeting to discuss the revised board goals, and then followed it up with a public budget hearing, and then the regularly scheduled monthly meeting.
A major part of the agenda at the June meeting was appointing a board member to sit on the new bi-county special education board co-op.
District 205 had taken a significant role in the co-op, but with their withdrawal from the program, it has left a vacuum that the remaining six schools are going to fill equally.
One member from each school's board of education will represent their district on a new board created by the co-op.
The District 202 school board elected Vice President Tammy Myers to be the representative on the co-op with Trent Ericson and Rebecca McCracken serving as alternates.
The board also approved the amended 2017-2018 School Calendar, and heard the amended budget from Superintendent Steve Wilder.