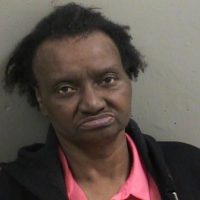 A Galesburg woman arrested last month after she hit a two-year-old playing outside a West South Street home has already pleaded guilty in the case, and will go to prison.
Knox County Circuit Court records indicate as part of a plea deal Thursday, 60-year-old Rosie Oden pleaded guilty to a charge of Failure to Report an Accident Involving Death. Four other charges were dismissed as part of the plea deal, and Oden was given a three-year prison sentence.
Oden turned herself in to authorities after initially leaving the scene of the accident involving Ki'ale Watkins May 18th. She's been in jail ever since, and will get credit for 28 days served.
Oden will likely serve less than three years before she will be released.
Watkins was pronounced dead at Galesburg Cottage Hospital not long after the accident.