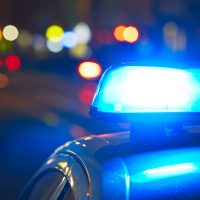 Knox County Coroner Mark Thomas says he pronounced a four-year-old boy dead Saturday night after an apparent drowning in Avon.
Thomas says Charlie Bardwell of Orangeville, South Carolina was pronounced dead at OSF Saint Mary Medical Center in Galesburg at 7:05 PM.
Avon and Illinois State Police are investigating, but no details have been provided. Thomas believes the drowning to be accidental.
Sources say the drowning involved a swimming pool at a local home.
Bardwell's mother lives in South Carolina, while the father reportedly lives in Avon.
The young boy will be cremated, following a visitation which concluded earlier Thursday.