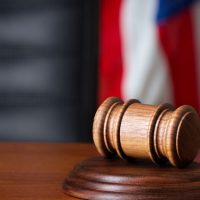 A Delaware man who had money seized from him while at the Amtrak depot in Galesburg will get the majority of that money back, while another case could end up going the same way.
Documents filed in federal court last Friday indicate Scott Vickers has agreed to receive $9,000 of the $15,400 seized from him as suspected drug money while a train he was on was stopped at the Galesburg Amtrak Depot in October of 2014.
Police at the time claimed the money was being used in drug trafficking; but Vickers, in court papers filed in early 2015, claims the money was to be used for gambling and a vacation. Vickers wasn't charged with a crime either in federal court or Knox County Circuit Court.
Meanwhile, court records indicate a telephone conference is scheduled for Wednesday based out of Peoria involving Sergio Nino of Moline. He had about $12,000 taken from him at the Galesburg Amtrak Depot in June of 2015 — money he claims was to be used to buy property.
Nino also hasn't been charged with a crime.