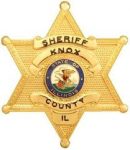 The Knox County Sheriff's Department has issued a warning to citizens that an ongoing, nation-wide phone scam is now targeting residents of the county.
According to the sheriff's department, there have been numerous reports of a caller claiming to be from the sheriff's office advising citizens that they've missed a court date, jury duty, or that there is a warrant out for their arrest.
The goal of this scam is to convince someone to buy a prepaid credit card at a gas station or retail outlet and to give up that information over the phone to the caller.
Law Enforcement officials will not call you to advise you of a warrant, and they will not ask for bond over the phone in a prepaid credit card. Additionally it is best to never give out account information, other phone numbers to reach you at to the scam caller.
It is advised by the sheriff's department to never answer a phone call that you do not recognize the number. In the event you answer a call to someone pulling this scam, it is best to hang up.