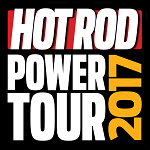 Galesburg car enthusiast will want to find a spot on the sidewalk tomorrow morning.
A caravan of classic American cars will be driving through Galesburg tomorrow morning. The Hot Rod Power Tour is on a six day journey through the Midwest, cruising through smaller towns like Galesburg.
They will come through Galesburg a little before 9 a.m. tomorrow taking U.S. 150. Somewhere around 1,500 classic American cars will cruise down Henderson Street before taking a left on to West Main towards downtown. Avoiding underpass construction drivers will take a right on South Prairie and a left on South Street by Corpus Christi Church. Then they'll take South to Grand and stay on U.S. 150 East towards Knoxville.
Pam Bowles is riding along with her husband Kenton. She tells WGIL that the pack of some 1,500 to 2,000 cars drives about 200 miles a day in the tour, with the entire cruise starting in Kansas City, Missouri and ending in Bowling Green, Kentucky "As we're going down some of the outlying areas through the country. There are people sitting all on the hills and everywhere and they're just waiting. We've got quite a few cars on this tour."
They'll go through Coal Valley, Orion and Alpha on the way and Knoxville after Galesburg.
She said the cars are coming from a wide variety of places including Canada, Minnesota, Texas and New York.
Bowles says that cars that may not run so well need not worry, "We have some older ones have heating issues and things like that. the Hot Rod Power Tour has set up an emergency number. If you break down if you have a problem, or whatever, you can call that number."
The Hot Rod Power Tour has been run now for 23 years.