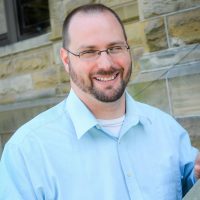 Galesburg Treasurer Elisha French campaigned on greater transparency for the office and he's offering it in the form of cheese.
Not actual cheese.
It's based on a episode of the West Wing in which White House staffers make themselves available to the public to answer any questions they have.
The fictionalized White House staff got the idea from a 1,200 pound block of cheese that President Andrew Jackson opened the White House for the public to share in
French is sharing information anyway.
On July 3 French is accepting appointments for residents to come in and talk to him about whatever they want.
French says this follows through on his campaign promise to promote transparency in the office and to make himself available to the public.
Appointments can be set up by email, phone or for Facebook users, by clicking through the public group "Big Block of Cheese Day- Treasurer's Office."