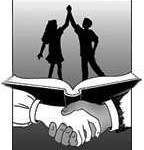 The District 205 Board of Education meets tonight, for what will be Superintendent Ralph Grimm's final meeting. 
On the agenda includes the consideration for the reinstatement of one assistant football coach, which came at the request of high school football coach Tim Dougherty.
Additionally the board will consider the approval of a partnership between Bridgeway and Lombard Middle School proposed by Principal Nick Sutton at the May meeting.
Principal Sutton had proposed using a large portion of Lombard's Federal Title One funds to partner with Bridgeway to hire a mental health councilor that would work full-time at the middle school.
The board will also consider the approval of a resolution authorizing an easement agreement to build a fence.