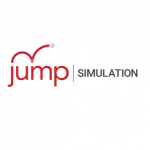 Today begins a week long summer camp for kids with interests in science, technology, engineering, and math through OSF Health-Care's Jump Simulation Program.
OSF Health-Care Foundation in Galesburg has awarded six students with scholarships to attend the summer camp, which has been split between junior high, and high school students.
Linda Hawkins, the Director of Philanthropy for the OSF Saint Mary Medical Center Foundation, told WGIL that six area students were selected for this award.
Four students selected for the scholarship came from Monmouth's Immaculate Conception School, one from Galesburg's Churchill Junior High, and the last a graduate from Monmouth-Roseville High School.
Hawkins says each day the students will learn about different topics including Emergency Medical Services and Nursing, Neuroscience Anatomy Lab, CPR Training,Health Care Engineering, and Technology in Health Care.
The program also aims to inform the students of the many opportunities that exist in central Illinois.