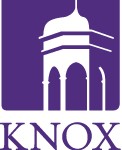 Knox College's Commencement Ceremonies will be starting at 10 a.m. this morning on the south lawn of Old Main. Commencement begins with a processional, followed by a welcome and a selection of songs by the Knox College Choir. At that time honorary degrees will be awarded to commencement speaker Eva Longoria, Wes Jackson, and Ambassador Fay Hartog-Levin.
At around 10:30, Ms. Longoria will give her commencement address. Around 11:00 a.m. awards will be presented and senior class speaker Steffi Antony will give remarks before approximately 300 bachelor degrees are handed out.
Knox College President Teresa Amott is expected to speak as well.
In the event of serious inclement weather, Commencement Ceremonies will be held at T. Fleming Fieldhouse.