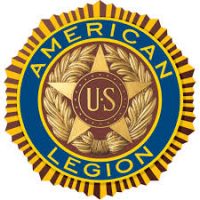 For the first time in over 60 years, the Galesburg's American Legion Post 285 will not be fielding a baseball team this summer.
The program, which was founded in 1955, saw success with winning a state championship in 1971 and taking second place as recently as 2014.
Former coach for the Galesburg team, Steve Cheeseman spoke of the many opportunities that players had when they hit the field for Galesburg's Legion team saying the program exposed Galesburg teenagers to elite competition, scouts and college personnel, as well as teach life skills.
Cheeseman told WGIL that he thinks there were a list of factors that lead to the decision to shut down the program this year, "Legion post issues… him (Dalton Davis Legion head coach) with a roster returning that didn't have enough returning players that he was going to have to pick up a lot of players. I think the influx that we have with a new high school baseball coach coming…"
He said that that lack of a team will leave a void for the time being, but he hopes that it's just a temporary stop.
Over 25-hundred teams are in operation with legion baseball nation-wide with local teams in Oneida, Monmouth and Abingdon.