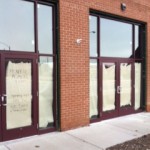 For children and teens interested in theater, the Prairie Players Civic Theater is holding a summer camp of sorts.
Tristan Tapscott, the recently hired Program Administrator for Prairie Players says the two camps are very different, but similar in that they teach young folks self-confidence and problem solving.
He says that these camps have been around for years.
These theater intensives will include team work and confidence classes, and teens will have master classes taught by theater professionals.
Tapscott says both classes will end with performances by the kids involved in the classes.
Each section is limited to 30 participants with costs for the junior camp at $30, and the high school camp is $50.