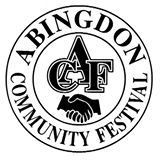 A benefit that is going on Saturday to help the Abingdon Fall Festival will feature over two dozen vendors selling crafts, food, and various goods.
Abingdon's Vendor Palooza runs from 9am – 4pm at the Abingdon Fairgrounds and admission is free to the event.
The idea originiated with the Ashley Blake, Committee Chair for the Flower and Vegetable Show at the Fall Festival, and she says that the vendor fees collected will help maintain and repair various buildings at the festival fairgrounds, "the vendor fees will help make different repairs."
Blake says 25 vendors will be onsite tomorrow including sellers of Lularoe leggings, and Avon beauty products. and local crafters but not not everything is meant for ladies, that there is something for everyone at the event.
She says food will be available from Spoon River Smokehouse which she called "amazing."