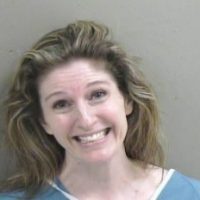 A Galesburg woman charged with attempted murder for allegedly striking a bicyclist and retired Galesburg Police captain with her car so far cannot stand trial.
Knox County Circuit Court records and sources say a judge made that determination Wednesday in the case of 45-year-old Jacqueline Wells. She has been jailed for the better part of a week for allegedly hitting Captain Andrew Tolle's bike near Lake Bracken, then running him over after he fell off.
A judge ruled following a closed hearing that based on an evaluation, Wells could be mentally fit to stand trial within a year, if a course of treatment is followed.
Wells will now be turned over to the Department of Human Services, which must provide a report on her status within a month.
Another court hearing is scheduled for June 16th.