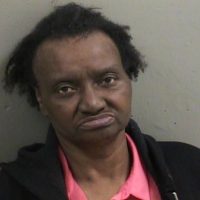 A two-year-old was killed in a hit and run accident Thursday afternoon.
Galeburg Police say the fatal incident happened at around 2pm in the 1000 block of West South Street, after witnesses say they heard a loud noise then discovered a child laying in the area.
Officers say 60-year-old Rosie Oden initially left the scene in a red SUV but later called police and wanted to turn herself in.
The victim — identified as Ki'ale Watkins — was initially taken to Galesburg Cottage Hospital but was later pronounced dead.
Oden faces a host of charges including Failure to Report an Accident Involving Death.
Oden is likely to appear in Knox County Circuit Court Friday.
The full list of charges Oden faces:
Unsafe Backing on Roadway
Failure to Report Accident Involving Death
Failure to Give Information/Render Aid
Operating an Uninsured Motor Vehicle
No Valid Driver's License