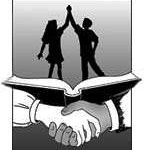 In a special session of the District 205 school board, members unanimously approved the transfers of faculty, mostly involuntarily.
The special session was scheduled by the previous board after GEA President David Sharp spoke out that the board had rushed the transfers at the previous meeting, which former board member Josh Gibb disagreed with.
Prior to going into a closed session Jim Jacobs gave a public comment asking the board to table the item for two months, until Dr. John Asplund was officially in position as the new superintendent of the district.
Jacobs expressed desire to have the teachers union part of the discussion.
After the board exited their closed session, 30 minutes later, the board approved the nine voluntary transfers, and 27 involuntary of faculty members.
Additionally the approval included the change in status of two part time faculty to full-time status.
Find the full list of transfers by CLICKING HERE (PDF document).
The next session of the 205 board is scheduled for the 22nd, the regular monthly meeting of the board.