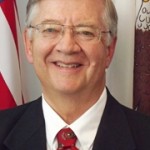 Small businesses across the West Central Illinois region will be honored at a luncheon at the Lake Storey Pavilion tomorrow.
Pegasus Manufacturing was honored last year by the Entrepreneurial Support Network of West Central Illinois as Entrepreneur of the Year.
Last year Ray Whitehead of Pegasus was honored with the Entrepreneur of the Year award.
Pegasus Manufacturing was started by Whitehead and his wife Ruth in 1989, before moving to Galesburg in 2004.
Guest speaker for the day will be former 74th District State Representative and current Assistant State Ag Director Don Moffitt.
Moffitt is expected to share some of his experience and vision regarding small businesses.
The Gilson Republican spent 24 years in the Illinois Legislature and before that was Knox County Board Chair and Mayor of Oneida.
Gov. Bruce Rauner called Moffitt "uniquely qualified" for the role of Assistant Ag Director when he made the appointment in January just days after Moffitt's retirement from the General Assembly.
Carrie McKillip with the U of I Extension says Moffitt will share some of his experiences and vision in regard to small business.
Besides Moffitt's remarks, the winners of Small Business Eagle Awards will be announced at the luncheon.
This is the 8th year that the ESN of West Central Illinois has held their Annual Small Business Day Lunch.