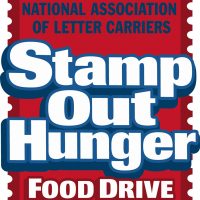 In it's 25th year, the annual Letter Carriers' Food Drive is happening this Saturday.
Toni Ball with the Galesburg Post Office says not every office takes part, but the majority of them do it saying the idea originated in Florida, and then expanded and grew across the county.
Ball says if you intend to give, try and get food out as early as you can on Saturday morning
"We've got some people out there at nine," Ball says. "So just as early as they can and you'll see us out there and we'll have t-shirts on or our work shirt."
Ball says canned and boxed goods that are not expired will be accepted, and if you give anything in a glass bottle or jar to wrap it well and let them know so they can be careful with it.
She says her branch covers Galesburg, Monmouth, Kewanee, Knoxville and Wyoming and anything to help them fill their pantry will be gladly accepted.