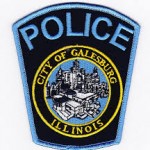 A Galesburg man has made another appearance in court after being arrested last Friday when drugs and weapons allegedly were found in his home.
32-year-old Christopher Vancil made his first appearance in Knox County Circuit Court Wednesday morning with a public defender. He's being charged with felony counts of armed violence, Possession of Methamphetamine, and Possession of Meth with Intent to Deliver.
Prosecutors say after police conducted a search of Vancil's East Third Street home last Friday, a small amount of methamphetamine, along with four guns, a bullet-proof vest, and ammunition all were found. They say the search was triggered by several drug sales, and eyewitnesses claiming they've seen a lot of activity at his home in the recent past.
Vancil remains held in the Knox County Jail on $250,000 bond.