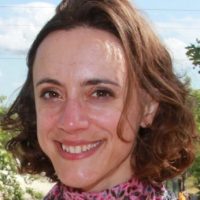 The author of a new piece of historical fiction, Jill Bartelt is coming to Galesburg for a book signing this Saturday.
Bartelt's pair of novels The Trojan Peace: First Light and then Half Light were both released earlier this year.
The books are set in the legendary city of Troy and some mythical characters that surround The Trojan War.
The protagonist Andromache, a woman who according to legend was married to Hector who was killed by Achilles in the Trojan War, is brought to Troy after her village is ravaged when she is forced to teach the son of her captor's, her native language.
Bartelt says she is typically drawn to strong, memorable characters naming some favorites like "Harry Potter" "The Time Traveler's Wife" and "Cyrano de Bergerac".
Bartelt is plenty of familiar with this area of the country, graduating from Augustana College in Rock Island and currently residing in rural Illinois.
She will be at Stone Alley Books and Collectibles from 1 to 3 p.m. Saturday greeting and signing patrons books with copies of the book will be for sale.