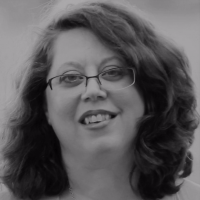 Susan Sharp is a playwright, professor, speaker, blogger and podcaster.
Her day job is teaching theatre at Carl Sandburg College but during her down time she channels her creativity to encouraging people.
She started a small company, A Sharp Difference, as an umbrella for all her various ventures.
Sharp has also authored a chapter in a new book put together by celebrated speaker and life coach Jim Lutes, who was Tony Robbins first mentor and a key contributor to the Chicken Soup for Soul book series.
Sharp tells WGIL the book isn't just for professor-types.
"It tries to expand the way people think," Sharp says. "Getting them to think bigger, to dream bigger to not be discouraged because life is pretty discouraging so I think anyone who picks up the book will find something. There's all different types of voices."
Sharp's chapter discusses who we are all artistic masterpieces with a unique voice for the world.
Sharp will have copies of the book for sale which she will happy to sign at the Galesburg Public Library this Wednesday from 6 to 8.
For every book she sells Wednesday she's promised to donate $5 to the library.
She says this is because she believes the vibrancy of a library is directly related to the vibrancy of its people.