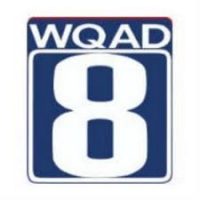 A well-watched local television station is part of what a Maryland-based company calls the largest acquisition in that company's history.
Sinclair Broadcast Group, which owns TV stations in Quincy and Springfield in the region, has announced it is purchasing Chicago-based Tribune Media Company, in a deal valued at nearly four-billion dollars, plus the acquiring of another nearly three-billion dollars in Tribune's debt.
Tribune owns WQAD-TV in Moline along with stations in 40 other markets, including WGN-TV and radio in Chicago, along with the Antenna TV and THIS TV digital channels. It also has a minority interest in TV's The Food Network. Sinclair, once the deal is finalized, will own more than 230 television stations in 108 markets, including seven of the top ten TV markets in the country. They also own the Tennis Channel and other digital television properties.
Sinclair executives say in a news release that the purchase is a "turning point" for the company, as it's purchased many TV stations in recent years.
The parent company of 20th Century Fox was also said to be contemplating making an offer for Tribune, as was Nexstar Broadcasting, which owns WHBF-TV in the Quad Cities.
Quad Cities station KWQC is owned by Gray Television, which also has been increasing its television footprint.