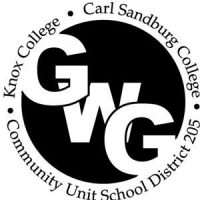 The latest batch of George Washington Gale scholar's are set to be inducted tomorrow afternoon.The Gale Scholars as they are often called will be for the high school graduating class of 2021.
Tuesday's 1 p.m. ceremony on the Carl Sandburg College is the first step for the selection of District 205 eighth graders who if they fulfill program requirements will be able to go to Carl Sandburg and Knox Colleges tuition free.
Those requirements include 20 hours of community service per year, involvement in two school activities, attendance at summer leadership workshops and a minimum 2.5 grade point average.
Qualifications to enter the program in the first place include being a first-generation college student, 90 percent attendance rate and have a financial need based on federal guidelines.
Up to 15 students are inducted per year to the program.