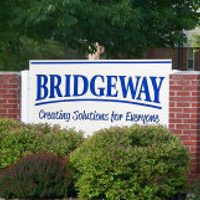 May is Mental Health Awareness Month, and to help eliminate the stigma, Bridgeway is offering free screenings.
The free and confidential depression and anxiety screenings will be conducted by professional counselors, and take about fifteen minutes.
According to the National Alliance on Mental Illness, one in five adults in the U.S. in a given year will experience mental illness. 
Additionally it's estimated that over a quarter of homeless adults staying in shelters live with serious illness, and almost half suffer with severe mental illness or substance use disorders.
Screenings are being offered at Carl Sandburg College on Wednesday May 10th from 10am to 2pm.
Additionally screenings will also be done at the Jamison Center in Monmouth on Friday May 12th from 10am to 2pm.