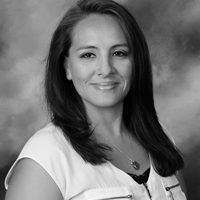 Tianna Cervantez never expected to be board president when she was elected to the District 205 school board two years ago.She expected senior board members Bob Lindstrom and Josh Gibb to stick around a little longer.
But she accepts that they feel that they have contributed in the ways that they could and are ready to serve the community in different capacities.
She has confidence in the newly appointed superintendent John Asplund, saying he was able to answer questions with detail and confidence during the selection process.
Still it's no secret these are trying times for Illinois public education.
Cervantez tells WGIL that the 205 used to have a fairly health amount of funds in reserve but too many "rainy days" have caused that money to dry up quickly
"I believe a lot of what Galesburg school district, as well as a lot of others like ours are dealing with are a direct result of the inability of our folks down in Springfield to do their job and get together and fund education," Cervantez says.
She hopes there are not more cuts to come in district expenditures.
When the board made $2.3 million in cuts last year she's says it hurt district programming and morale.
She argues that everyone that is on staff, including administrators are currently needed, focusing on SB100 which reorganizes how children are disciplined in schools.
The reality of the bill is that discipline has turned into a more time consuming process, and it often makes most sense to have administrators implement those policies.