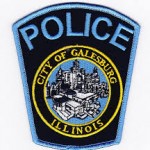 A Galesburg cellular phone store is out tens of thousands of dollars of merchandise after a weekend break-in.
Galesburg Police say officers went to the U.S. Cellular store at the Seminary Square Shopping Center around 6:15am Saturday. Police reports indicate officers discovered a number of alarms going off and a back door having been broken open.
In total, 52 Apple iPhones and related products totaling more than $31,000 were stolen, and $3,000 worth of damage was done to the store.
No suspects are in custody, but police say a security camera from Wal-Mart spotted a white SUV near the store at the time, and had multiple occupants.
If you have information to help the investigation, you're asked to call Galesburg Police or Galesburg-area Crimestoppers.