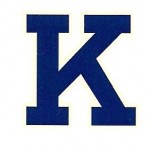 On Monday the Knoxville School Board adopted a new science curriculum.
Superintendent Steve Wilder says the science standards were updated and now refered to as the "next generation science standards."
As a former science teacher, Wilder thinks the new standards are put together very well and he says the base resources in the new curriculum are in line with the new science standards.
"There's so much flexibility for teachers to take different pathways year in and year out," Wilder says. "Those resources might be updated. So many additional resources I think will give teachers a lot of flexibility."
Wilder says the content of the standards hasn't changed drastically, but the arrangement has changed.
The content includes videos and simulations but teachers will have the opportunity to create hands on learning exercises to assist them.