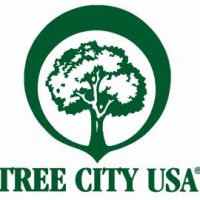 Arbor Day is being celebrated this weekend with two separate events in town.
The city of Galesburg, along with the Galesburg Tree Commission will celebrate Arbor Day by planting two trees at Costa Academy.
The two trees will be planted in the terrace by Costa on Friday at ten a-m.
In addition, Trees4Galesburg will be celebrating on Saturday at one p-m at H.T. Custer Park with two trees, a Red Sunset Maple and a Red Oak, to be planted.
The trees were donated by the city.
Along with the tree plantings at Custer Park, a nature scavenger hunt, live music, and craft activity are being coordinated by the Galesburg Civic Art Center, Knox College APO, Blick Art Materials, The Taproot Wranglers, and Trees4Galesburg.
Galesburg has been recognized as Tree City USA by The National Arbor Day Foundation for seventeen consecutive years.