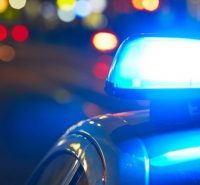 A Warren County teenager faces a host of charges after a crash yesterday (Thursday) morning that could have been a lot more serious than it was.
Illinois State Police in Macomb say 19-year-old Casimir Stodolkiewicz rear-ended a van being driven by 50-year-old Heather Newsad of Macomb on U-S 67 year the intersection with 30th Avenue in rural Warren County around 8:30 a-m yesterday.
The two vehicles were northbound when the crash happened in otherwise rainy conditions.
Troopers say both ended up in a ditch after Stodolkiewicz' vehicle also hit a concrete barrier.
The most serious charges Stodolkiewicz will face include Driving Under the Influence of Alcohol, and Illegal Transportation of Alcohol among others.
Both drivers were hospitalized with minor injuries.