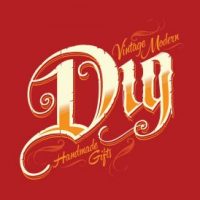 Record Store Day is an event around the nation that celebrates vinyl and the independent shops that sell them and is this Saturday.
D.I.G. Vintage Modern Handmade Gifts is celebrating in their own unique way.
Special record releases that are a part of many shops participation in Record Store Day won't be at D.I.G. however they are having a sale/party to mark their expansion into the world of vinyl record sales.
Owner Sarah Jones calls it a "soft opening" for D.I.G's arrival as a full on record shop after working on it with her fiance since February.
She's had a side room which has been filled with vintage clothes and furniture which will now hold the vinyl.
When asked whether vinyl is really that popular Jones doesn't hesitate to say, "it's back."
Snacks will also be available with a live DJ spinning tunes.
Look for a sidewalk sale on Saturday as well with what Jones calls some "decent" $1 records and a sale on records that are normally $10 for $7.
D.I.G. is located at 70 N. Seminary next door to Innkeeper's Coffee.