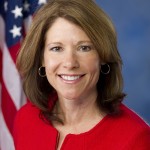 Representative Cheri Bustos says that President Trump needs to be smart about the budget, and investments need to be made in programs that makes sense and help lift people up.
Bustos cites the president's proposed budget that cuts 21 percent of the budget to the Department of Agriculture and says it would harm rural America which is already struggling.
She continued saying that this would have a very negative impact on her district.
"Why does that matter? Because Knox County is a mostly rural county. Warren, Fulton, Henderson, 11 of the 14 counties I represent are rural counties," Bustos says.
Representative Bustos also said that rural America is struggling with higher unemployment when compared to urban areas and that she would like to see rural schools be the best they can be.