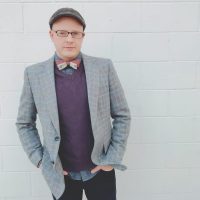 Prairie Players Civic Theatre has hired a paid position for the first time in decade with Tristan Tapscott being announced as their new Program Administrator.This is following the opening of Prairie Players own space for productions and rentals in 2015 at 160 South Seminary Street.
Prairie Players President Heather Norman says now that their space is operational they felt a need to create a position to help "manage and grow the programs we offer."
For the last several years Tapscott has been in the Quad Cities working with different performing arts organizations including various on and off stage roles with Circa '21 Dinner Playhouse in Rock Island.
He will take on duties including managing programming and rental activities and providing direction for all events and volunteers.
Tapscott sees the community theatre growing in its economic impact by drawing more visitors from Peoria, Quad Cities and surrounding communities.
In addition to Prairie Players' several community theatre productions annually they host summer theatre camps and workshops.