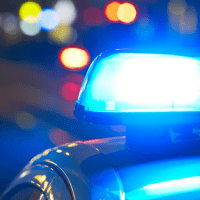 Galesburg Police say no arrests have been made after two people were seen running from Galesburg High School early Tuesday and a break-in was reported.
Police reports indicate a window screen was ripped near Wicall Gym, a garage door was slightly opened, and that a large T-V was found in the grass nearby.
A teacher still in the school at the time saw two people in the area who started running.
He reported the incident to police around 1:40 am Tuesday.
Reports initially said that several smart boards may have been taken, but all but one were accounted for.
It's also believed that nine 70 inch TV's waiting to be distributed to classrooms also were accounted for.
No suspects are in custody.
If you know who might have committed the break-in, you're asked to call Galesburg Police or Galesburg-area Crimestoppers.