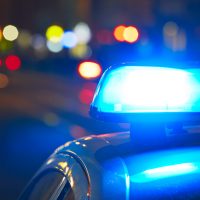 Three men have been arrested in the attempted murder of a Burlington man.
The Henry-Mercer Investigative Task Force has announced the arrest of Quenton and Jamar Whiteside, and Caine Ingram with Attempted First Degree Murder, Aggravated Battery With a Knife, Aggravated Battery With an Axe Handle, Use of Deadly Weapon, and Aggravated Battery.
Bond for each man has been set at two million dollars.
The victim, 20 year old Michael Palmer suffered significant injuries including multiple skull fractures and multiple stab wounds to his lung and lacerations to his liver.
He was life-flighted to OSF St. Francis in Peoria where he remains in critical condition.
Police had been looking for information leading to the whereabouts of a gold 2000 Lincoln, it was located and recovered in Kewanee.
___________
ORIGINAL NEWS REPORT:
The Henry County Investigative Task Force has apprehended a Prophetstown man for attempted murder after searching for hours yesterday afternoon.
The task force says 25-year old Quentin Whiteside was located and arrested Monday night.
Galva Police responded to 19 SE 5th Avenue in Galva Monday morning for a severely injured victim, just before 6:30 a.m.
After initially being transported to OSF St. Luke Hospital in Kewanee, the victim was life flighted to OSF St. Francis in Peoria.
Police had asked for help locating Whiteside who was believed to be driving a gold 2000 Lincoln 4-door.
Officers thanked the public for their assistance in the investigation but say they have not been able to locate Whiteside's Lincoln car.