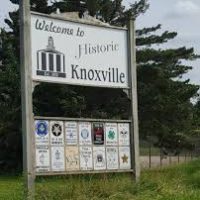 On the agenda last night for the Knoxville City Council was an item to increase the rates for water and sewer services.
It was the final reading for a rate increase of twenty-cents per thousand gallons for water, and twenty-cents per thousand gallons for sewage was approved unanimously. 
In previous city council meetings confusion arose over the rate increases, with most council-members voicing that they believed what was originally proposed was a twenty-cent increase for each service per year, for a three year period.
Acting-Mayor Dennis Maurer said these increases would be permanent.
"Our contract with Galesburg I believe expires in 2024 and none of us really know what's going to happen then," Maurer says.
Maurer added that no one was really sure what would happen with the new contract saying rates may not skyrocket, but they probably won't go down. 
Wage increases for city employees was also an agenda item.
The Council passed increases of $.50 per hour for full time department heads, $.40 per hour for full time employees, and $.25 per hour for part timers.
Total cost to the city for these wage increases would be around $15,550 to the city.
Additionally the council also approved rezoning at 104 Galesburg Road, as well as an intergovernmental agreement with Knox County regarding chip and oil road work, and approved the appointments of Rob McCoy for city attorney, Kevan Cooper for city engineer, and Ben Burgland for auditor.