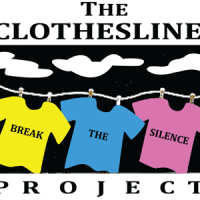 A nationally recognized initiative to raise awareness for domestic violence and sexual assault is being organized at area colleges this week as well as next week.

Western Illinois Regional Council Community Action Agency's Victim Services Program is a free service provided to survivors of domestic violence, sexual assault, as well as stalking.
Services range from counseling, to legal, and medical advocacy, emergency sheltering, and with assistance from WIRC-CAA a food pantry and clothing center is available.
The program will be organizing the Clothesline Project at Carl Sandburg College on Wednesday April 19th, Monmouth College on the 26th, and Knox on the 28th.
The clothesline project is a nationally recognized initiative to bring awareness to domestic violence and sexual assault through t-shirts designed by survivors detailing their stories in words and art hanging from clotheslines on college campuses and parks.
With the state of the budget in Illinois, WIRC-CAA is struggling with funding, which makes fundraising efforts crucial in keeping the program open and fully staffed.
Victim Services is partnering with Buffalo Wild Wings in Galesburg on Wednesday from 4pm to 9pm in an effort to help with their fundraising efforts.
Ten percent of all sales will benefit victim services, but a voucher must be presented during the hours of the fundraising.
The voucher is available on the victim services Facebook event page
Additionally you can make a monetary donation by visiting the victim services web page at wirpc.org