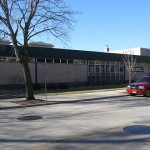 The 2017 winners have been announced for the Big Write, the annual creative writing contest for the Galesburg Public Library. The Big Write is part of the Galesburg's 2017 National Education Association's Big Read of the Poetry of Emily Dickinson, and presented in partnership with the Galesburg Civic Art Center and Carl Sandburg Festival.
The NEA's Big Read is a program of the National Endowment for the Arts, and works to bring a more broad understanding of the world, communities, and individuals through sharing a good book.
Galesburg is one of 77 communities nationwide that participate in the NEA Big Read.
Each age bracket was split into two catigories, poetry and short stories.
In the 3rd-5th Grade bracket, Sofie Jones-Rhoades swept both the short story and poetry competitions with her poem "The Runaway Cats" and story "No More Books."
Mataya Caldwell won the middle school poetry competition with her work "Yellow!" while Christian Skinner took first with his short story "Invasion of the Mechanics"
Katelynn Payne won first place in the High School Poetry competition with her work "Listen" while Mabel Losey won the short story competition with "The Story of Miriam Ruth"
In the adult category Maggie Ruswick won with her poem "The Space Between Breakfasts", and Reverend Doctor Cheyanne L. Losey won the short story competition with "Mitch."