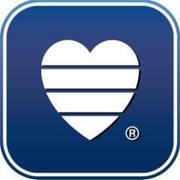 Heartland Healthcare Center in Galesburg has been cited by the Illinois Department of Public Health for a violation that they say has been corrected.
The IDPH published the citation in a press release that listed all violations of the Nursing Home Care Act in the first quarter of 2017.
Heartland, an 84-bed skilled care facility's alleged violation occurred in March.
IDPH's release says that Heartland was fined $50,000 for failure to ensure that staff knew "when to perform cardiopulmonary resuscitation and provide a change in status assessment".
They say this resulted in a resident not receiving cardiopulmonary resuscitation when suffering respiratory arrest.
This is what IDPH classifies as a "AA" violation which is an occurrence that "proximately caused a resident's death."
Julie Beckert a spokesperson for HCR Manorcare, Heartland's parent company says the cited issue was "isolated" and they are currently in compliance.
She says part of that correction was in-servicing staff on systems.
It's the intent of Heartland to be in full compliance she says and that they have internal measures and monitoring systems to review the quality of care.