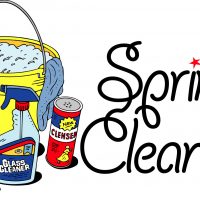 The City of Galesburg is holding their spring clean up this week. Residents are encouraged to clean out their attics, garages, basements and backyards by getting rid of any large unwanted items. During this special event, most things can be placed on your curb during your regular refuse pick up day by six a-m. There are some restrictions to what can be picked up.
Liquid paint, auto batteries, propane tanks, demo waste, concrete chunks, large auto parts, motor oil and tires will be refused, as well as electronic waste such as old TVs, computer equipment and gaming consoles. Oversized yard waste will also not be collected at the curb. Yard waste must be placed in appropriate containers and placed in a separate pile from the refuse.
Scavenging items from the curb is not allowed, and violators can be fined. Galesburg's Clean Up Days are funded entirely by City of Galesburg residents.