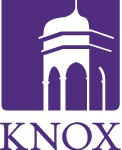 Pulitzer Prize winning poet Rita Dove will be reading from her own work at Knox College on Monday.
Ms. Dove's reading will be part of a year-long series of events to honor the fiftieth anniversary of the college's program in creative writing. 
She received the 1987 Pulitzer Prize in poetry for her collection of work "Thomas and Beulah" and has authored many books including 2009's "Sonata Mulattica"
In 1996 Dove premiered a drama she penned, "The Darker Face of the Earth" at the Oregon Shakespeare Festival and was produced at the Kennedy Center in Washington in D.C. as well as the Royal National Theater in London.
She has received many honor, including the 2011 National Medal of Arts from President Barack Obama, and the 1996 National Humanities Medal from President Bill Clinton, additionally she has received twenty five honorary doctorates, including one from Knox College in 1989. 
Dove is a Commonwealth Professor of English at the University of Virginia. 
She will be reading at the Muelder Reading Room in Seymour Library at 4 p.m. on Monday, April 10.