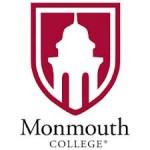 Monmouth College has announced that their students will not have to worry about the state neglecting to fund Monetary Award Program grants for next school year.
This is the third year the liberal arts college has promised to cover the grants should the state not come through with funding.
Last year a last minute stop-gap budget was passed in the General Assembly but with no guarantee of that again this year, Monmouth felt compelled to act.
President Clarence Wyatt says Illinois faces many difficult decisions but "young people of our state..should not be held hostage."
According to a news release 500 Monmouth students receive grants totaling $2 million.
VP for Enrollment Management and Communication Trent Gilbert says that this guarantee should help subside "a great deal of anxiety" for students and family.
Rival Knox College is consulting with their trustees currently in the event that the state doesn't fulfill its MAP obligations according to Government and Community Relations Coordinator Karrie Heartlein.
Heartlein says we can expect a decision and announcement soon.