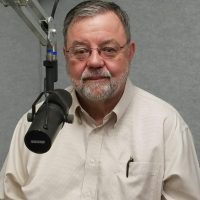 Residents of Knox County were tasked with voting yes or no to the creation of a 708 mental health board at a cost of a .15 property tax increase to property owners, and they overwhelmingly said yes.
Results from Tuesday night's referendum came in at 5265 voting for the mental health board, and 3068 voting against it.
KCCDD CEO Mark Rudolph was a big advocate for the mental health board, saying he'd hosted at least thirty-five community presentations including rural communities such as Victoria and Abingdon.
According to Rudolph, the next step for the 708 board is the formation of the committee within sixty days of the official vote tally by members of the county board although the board won't be funded for the first year.
The county had appointed a mental health advisory committee that researched and recommended the creation of the April 4 referendum.
Rudolph hopes the nucleus of the advisory committee will make up a part of the 708 board and plans to look to other Illinois counties as a model.
"We've got some good models. Warren County, they have a 708 board with no paid staff. Jo Davies County has a 708 board with no paid staff and that's the model that we want," Rudolph.
Rudolph hopes to continue working with the 708 board in an advisory position, but he cannot be paid for the role as per state law.