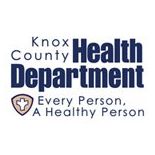 The Knox County Health Department knows it can be difficult to begin the process of getting fit.
It starts with a few steps and so they are hosting the Little Steps, Big Gains community walk this Friday.
Originally the date was set for today but inclement weather has caused them to postpone.
They'll have a course set up at the health department and they invite anyone to gather some friends to walk the course anytime from 8 a.m. to 6 p.m.
Businesses are also encouraged to support this initiative by allowing their employees to wear tennis shoes to work on Friday.